How Do I Make Important Business Decisions?
"Thank you for the financial consulting that you have provided my company. Your initial suggestion and help in obtaining a line of credit for the company will make the balancing act with cash flow much easier. I would also like to thank you for your suggestion and referral to a paycheck company to help us off-load some of the routine business matters that takes time better spent elsewhere."
"Your work on my tax issues has saved me money, made me money, and allowed me to focus on the everyday running of my business. You aren't just a CPA; you're a 'business partner' with your clients.
"Actually, the Offer in Compromise was only the beginning of a continuing flow of pertinent information and expert advice from you concerning my business and tax affairs. It has helped me tremendously knowing that you understand my financial needs and that you always follow through."
As Certified Public Accountants, our goal is to provide sound financial, accounting, and tax advice to our clients. For more than 30 years, partners in our firm have worked with companies and individuals in the Atlanta metro and Gwinnett County areas, ranging from startup entrepreneurs to multi-million dollar businesses.
Our success is measured by the success of our clients. We work with each client individually to determine their needs, and develop a plan for successfully running their business, increasing their wealth, and reducing their income taxes.
As Christian Accountants, we believe in integrity and honest dealings with each and every client.
Partners of our firm have helped clients in the following ways:
We assisted one client in converting from a C corporation to an S corporation. The move saved on the client's taxes by removing the double taxation of the corporation's income.
We represented another client in making an IRS Offer In Compromise. The client, who was several years behind in his tax payments, was able to save $62,000.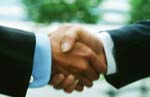 We saved one client $148,000 by resolving a shareholder dispute, finding additional tax deductions in current and prior year tax returns, and representing the client before the Internal Revenue Service in a matter of business entity choice and incorporation status.
We reduced one client's tax bill by $28,000 by correcting tax filing mistakes caused by their previous accountant and effecting a Chapter S incorporation.
We helped one firm achieve a 40% growth in sales while saving it more than $100,000 in taxes.
We advised one small business owner on estate planning issues that she estimated would save her over $200,000, compared to doing nothing.
We brokered an agreement between the IRS and a small business client that reduced their tax liability by more than $18,000, and allowed them to register their business as an S corporation, even though the normal entity choice deadline had passed.
We resolved an individual's income tax problem in nine months, after he had worked with another CPA for more than two years trying to settle the issue.
We gave financial planning advice to one corporate client, and helped them obtain a line of credit with a local bank that resolved a major cash flow problem.
Our results can be measured in another way. Our representation of the clients listed above resulted in $17.49 in tax benefits for each dollar spent on our fees.
Find out how we might be able to help you reduce your tax exposure and improve your bottom line. Feel free to complete our contact form, or call us at 770-814-9304 to schedule a no-obligation consultation.
Save